John Heritage | Los Angeles, USA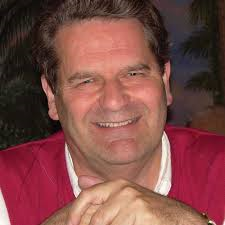 John Heritage is Distinguished Research Professor of Sociology, at UCLA. His primary research field is conversation analysis, together with its applications in the fields of mass communication and medicine.  He is the author of Garfinkel and Ethnomethodology (1984) and, with Steven Clayman, The News Interview: Journalists and Public Figures On the Air (2002) and Talk in Action (2010).  He is the editor of Structures of Social Action (1984, with Max Atkinson), Talk at Work (1992, with Paul Drew), Communication in Medical Care (2006, with Douglas Maynard), Conversation Analysis, 4 volumes (2006, with Paul Drew), Contemporary Studies in Conversation Analysis, 4 volumes (2013, with Paul Drew); Enabling Human Conduct: Naturalistic Studies of Talk-in-Interaction in Honor of Emanuel A. Schegloff (2018 with Gene Lerner and Geoffrey Raymond), At the Intersection of Turn and Sequence: Turn-Initial Particles Across Languages (2018, with Marja-Leena Sorjonen), and Harold Garfinkel: Praxis, Social Order and the Ethnomethodology Movement (frthc., with Douglas Maynard). He has published over 150 papers on communication and interaction, of which around sixty are focused on primary care. He is currently working on a range of topics in physician-patient interaction, and on U.S. presidential press conferences (with Steven Clayman).
Christian Meyer | Konstanz, Germany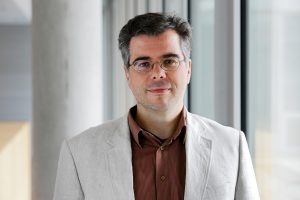 Christian Meyer received his training as a sociologist, anthropologist, and linguist in Heidelberg, Montpellier, Mainz, and Bielefeld. He held visiting positions at the Universities of Halle-Wittenberg (Sociology) and Siegen (Media Studies) and permanent positions at the Universities of Duisburg-Essen (Communication Studies) and Würzburg (Sociology). Since 2016, he is a Professor of Sociology at the University of Konstanz, Germany. His research interests are focused on social theory, cultural diversity in interaction and conversational organization, interaction at the borders of the social world (e.g., with persons with dementia, robots and virtual agents, or animals), the ongoing accomplishment of social order under time pressure, body and touch, as well as the methods of qualitative inquiry. Recent book publications include Intercorporeality (Oxford University Press 2017, co-edited with J. Streeck and J.S. Jordan), Moving Bodies in Interaction – Interacting Bodies in Motion (Benjamins 2017, co-edited with U. v. Wedelstaedt), and Culture, Practice, and the Body (Metzler 2018). An admirer of Charles Goodwin's co-operative action theory, his most recent articles are: "Charles Goodwin's Co-Operative Action" and "Multi-Modal Interaction and Tool-Making", both forthcoming in Media in Action 3, 2019, co-authored with E. Schuttpelz).
Lorenza Mondada | Basel, Switzerland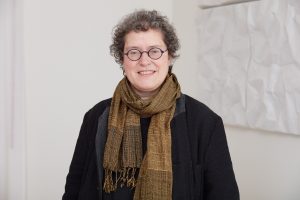 Lorenza Mondada is currently Professor for Linguistics at the University of Basel (since 2012) and has recently been Finland Distinguished Professor at the University of Helsinki (in 2015-2017). Her research deals with the organization of social interaction in ordinary, professional and institutional settings, within ethnomethodology, conversation analysis and interactional linguistics. Her research focuses on the study of video and multimodality in social interaction. In particular, she considers how the situated and endogenous organization of social interaction draws on language, gesture, gaze, body postures, body movements and object manipulations, as well as how multimodal resources are not only indexically used but also situatedly configured and transformed in interaction. Her analytic work is characterized by the integration of a range of resources involving the entire participants' bodies – like in walking – and their arrangements in spatial-material surroundings. Currently she develops a multimodal approach to sensoriality in interaction, with a special focus on sensory practices of tasting, smelling and touching. Her work has also explored a high diversity of settings (surgical theatres, architectural practices, meetings, family meals, gastronomic restaurants and food shops, as well as encounters in public spaces, call centers, etc.) on the basis of video recordings of naturally occurring activities, supported by ethnographic fieldwork. She has extensively published in Journal of Pragmatics, Discourse Studies, Language in Society, ROLSI and co-edited various collective books for CUP, Routledge, Benjamins, and De Gruyter.
Elizabeth Stokoe | Loughborough, UK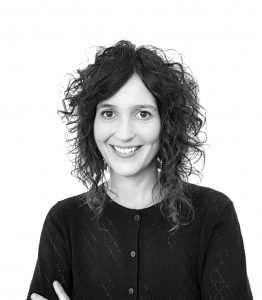 Elizabeth Stokoe is Professor of Social Interaction in the School of Social Sciences at Loughborough University; Professor II at University of South-Eastern Norway, and a consultant at Typeform. Her research interests are in social interaction: conversation analysis and membership categorization analysis of interaction in settings including healthcare, police interviews and crisis negotiation, mediation, dating, education, and service/sales encounters. She also researches simulated encounters and their (in)authenticity. Outside the university, she runs workshops with doctors, mediators, salespeople, police and other professionals using her communication training approach called the "Conversation Analytic Role-play Method". She is a WIRED Innovation Fellow and her research and biography were featured on the BBC Radio 4's The Life Scientific. As well as publishing over 120 empirical papers and books, she is passionate about science communication, translating the world of conversation analysis for audiences of all kinds. She has given TED, New Scientist, Google and Royal Institution lectures, and performed at Latitude Festival and Cheltenham Science Festival. Her book Talk: The Science of Conversation is published by Little, Brown (2018).